The gear positions are indicated on a diagram appearing on the glass of the speedometer, below the total mileage indicator.
To engage reverse gear, wait until the car is completely stationary.
Do not forget to place the lever in neutral when parking.
Change gear as soon as the speedometer needle reaches the appropriate coloured mark.
The neutral (PM) position is identified on the lever by means of knurled ring.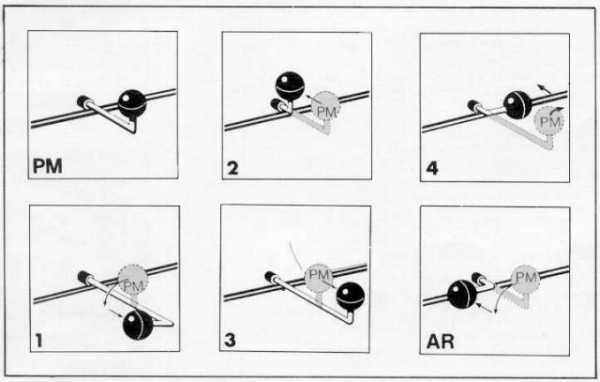 Fig. 19 - Gear lever
PM = Neutral
AR = Reverse